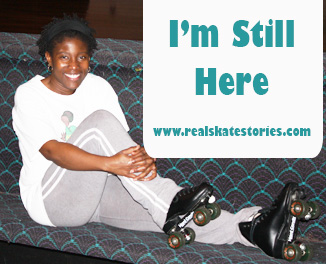 Hi there!
Just wanted to let you know that I'm still here and Real Skate Stories is still active.
I haven't been posting because I'm a team of one, although I truly appreciate everyone sharing their stories and memories during my absence.
What's Keeping Me Busy?
Working on writing projects, promoting my blogging book through workshops.
Seeking a PT social media marketing or community manager position.
Visiting libraries, contacting museums and researching newspapers for more information on Chicago roller skating history with a goal of completing my book before the end of 2016.
Presenting Chicago roller skating history at libraries, schools and senior living centers.
Considering ways to make this site more interactive.
My Ask of You
Please keep sending people to the site to share their stories and memories.
Also, I STILL NEED PICTURES. If you have any images you're willing to share, please contact me.
Thank you for your continued support.