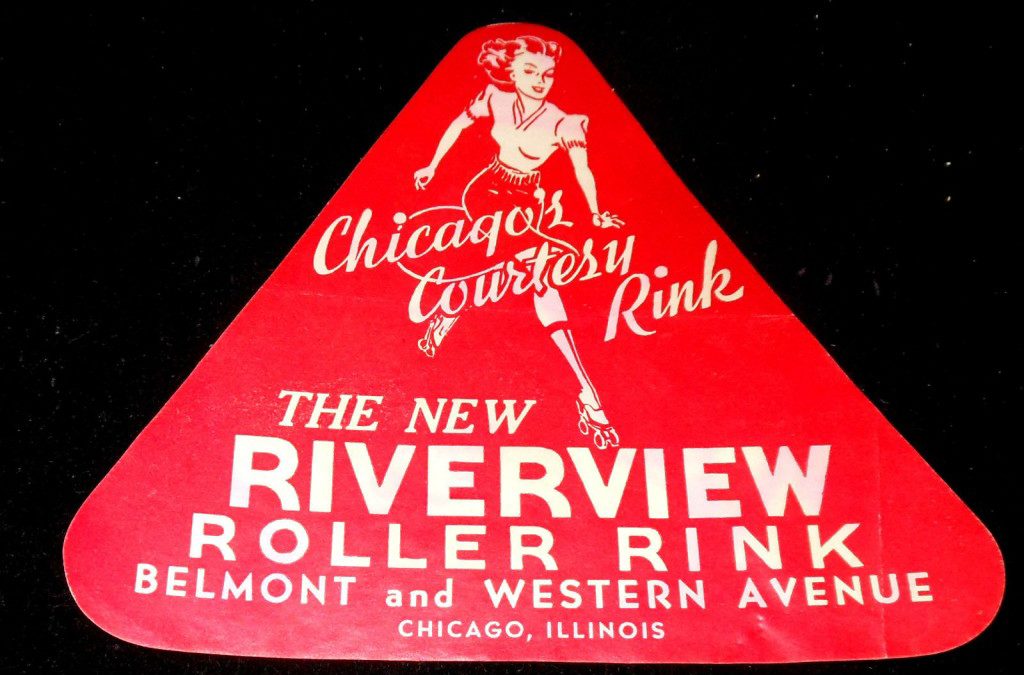 Did you know that Riverview Amusement Park had a roller skating rink?
It was located at 2528 Belmont in Chicago where DeVry University sits today. Opened from 1904 to 1967, Riverview the largest and longest-running amusement park in Chicago.
If you have memories of roller skating at Riverview, please share them in the comment box below.
Image credit: Pinterest